Robert Conti Jazz Guitar Tab Books, Instruction DVDs, Chord Melody Solos, Video Lessons
*FREE BOOK - "Jazz Guitar Chords & Arpeggio Patterns" by Stacy McKee (with 1st order)*
Chord Melody Guitar Music
1-800-913-9477 -Toll Free 843-838-2657 - Phone 843-838-7381 - Fax Steven@chordmelody.com
Acoustic Guitar Books/DVDs..........Classical Guitar Books/DVDs.............Lick Library Guitar DVDs
Beginner's Guitar Books/DVDs.......Country Guitar Books/DVDs..............Play Along Guitar Books/DVDs
Blues Guitar Books/DVDs................Flamenco Guitar Books/DVDs............Religious Guitar Books/DVDs
Brazilian Guitar Books/DVDs..........Jazz Guitar Course Books/DVDs........Robert Conti Guitar Books/DVDs
Celtic Guitar Books/DVDs................Jazz Guitar Books/DVDs (A-K)..........Rock Guitar Books/DVDs
Christian Guitar Books/DVDs..........Jazz Guitar Books/DVDs (L-Z)...........Spanish Guitar Books/DVDs
Secure Order Form
*Click Here For Featured DVDs Of The Week On Sale Now!!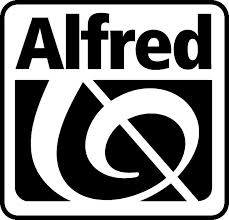 ==> Click Here To Search By Artist Name or Band Name <==
Need Help Choosing The Right Guitar Book or Video? Peabody Conservatory
trained guitarist Steven Herron is available to answer questions and make recommendations
that will help you become a better guitarist! Just call Toll-Free 1-800-913-9477 now!!
Jazz Guitar Chords & Arpeggio Patterns - Stacy McKee - This unique book includes 300 jazz guitar chord formations and matching single note arpeggio patterns in a quick reference format that no one has ever done before! Cross indexing makes this manual extremely easy to use and regardless of what style of music you play, we know you will find this to be a valuable, "must have" addition to your library. Stacy McKee was the featured guitarist with "Les Brown and The Band Of Renown" and for a limited time only, we will include an exclusive copy of his book FREE with your first order!
Robert Conti - The Chord Melody Assembly Line - Book and DVD
If you're attracted to the warm sound of solo guitar or have chosen to pursue high paying engagements as a solo guitarist, the path to those gigs begins with a repertoire of quality standards. The Chord Melody Assembly Line delivers a mother load of high impact information that is useful immediately by showing you all of the chord voicings you will ever need to know. This book will then teach you how to assemble a chord melody arrangement for solo guitar by using these chord voicings. If you've learned just enough to realize how much you don't know, or if you're just getting started with chord melody soloing, than this book is definitely for you!
(4 hours) Notation and chord diagrams.............................Price - $39.95
Robert Conti - The Formula For Harmonic Protocol - Book and 2 DVDs
Here is the exciting follow-up to the Chord Melody Assembly Line! Have you ever become frustrated trying to learn or understand how pro musicians create great substitutions endlessly over any standard? Robert Conti teaches "The Formula" and presents 6 solid hours of the "How to Nuts & Bolts" with numerous ideas and examples. Within the first few chapters of this DVD, any upper level intermediate student will quickly learn exactly how to begin creating stunning Joe Pass, Oscar Peterson and Art Tatum type substitutions and reharmonizations for any standard, simply by learning Conti's "Formula" to manipulate the most basic elements of harmony with ease! Chord melody solos include: "Love Me Tender, Danny Boy, The Star Spangled Banner".
(6 hours) Notation and chord diagrams.............................Price - $39.95
Robert Conti - Intros, Endings & Turnarounds - Book and DVD
Learn 100 classy jazz guitar intros, turnarounds, and endings as well as how to fill in empty measures with lush sounding chords! Each example is presented in traditional notation and tablature and the correct chord diagram grid is placed above every melody note so there is no guesswork on your part as to the correct chord voicing or formation. In the accompanying 4 hour DVD, Robert Conti visually demonstrates and teaches all 100 of these "must know" chord passages. Also included are 23 musical ideas designed to jump start your creative process! Your songs will never sound the same after this!!
(4 hours) Notation and chord diagrams.............................Price - $39.95
Robert Conti - The Comping Expo - Book and DVD
Are you ready to learn chord substitutions, upper partial extensions, and re-harmonizations for backing up a singer or horn player? This outstanding DVD will teach you how to effectively comp in a variety of performance situations! As in all of his previous DVD releases, Robert presents information to you at the song performance level. Specifically, you'll watch and hear him comp with a rhythm section. Then, in addition to a transcription of the chord diagram grids for every project tune, he also presents numerous "off the sheet" creative usage ideas to you as he teaches you what he played and how he played it. There is simply no better or more efficient and exciting way to learn jazz guitar rhythm comping! Songs include: "Autumn Leaves, The Girl From Ipanema, Misty, The Rookie Bookie, Watermelon Man, Anticipation, So To Speak, Samba De Orfeu, I'll Remember April, Indian Summer, Bluesette".
(4 hours) Notation and chord diagrams.............................Price - $39.95
Robert Conti - The Jazz Lines - Book and 2 DVDs
In this book with 8 full hours of DVD lessons, Robert Conti presents an easily understandable, in-depth analysis of all the elements that he uses to create those razor sharp bop-blues lines that he is famous for! Quickly learn to employ a variety of harmonic devices that Conti uses to effortlessly play through complex altered chords and create mind-boggling improvised lines. From the intermediate to professional level, the concepts presented in this two DVD set will quickly breathe new life into your solos with a truckload of fresh, creative and exciting ideas!
(8 hours) Notation and tab.................................................Price - $39.95
Robert Conti - The Precision Technique - Book and DVD
Presents 19 melodious pickstyle technique building exercises! Most are single note, jazz guitar be-bop lines played as straight eighth-notes. There is also a group of exciting Double Stop exercises that serve to build your left hand technique and as a bonus, they may be utilized for live performances. Each exercise is accompanied with a page of instructions to quickly orient the guitarist with the proper approach. The exercises are designed to quickly increase the student's overall right hand picking dexterity to achieve a "Precision Technique". Robert Conti's technical facility defies belief. In this book and 3 hour DVD, he clearly reveals and explains in elaborate detail the mechanics of the outrageous technique he uses to deliver those mind boggling, razor sharp, crystal clear lines!
(3 hours) Notation and tab.................................................Price - $39.95
Robert Conti - Ticket To Improv - Vol 1 - DVD
The time-tested and acknowledged pathway to become a skilled improviser is to play your instrument at every jam session or other opportunity that becomes available. That's exactly how the early greats learned their craft, simply by playing jazz, not by wasting time talking about modes, scales or unimportant activities that prevented them from actually playing their instruments. As seen in 25 prior DVDs, the core success of the Robert Conti approach is his ability to teach the jazz language at the street level, where it actually began, not in a sterile institute. Specifically, while most educators preach modes, Robert Conti shows you where to put your fingers to play jazz lines. If you're an entry level jazz guitarist such as a blues or rock player trying to make the crossover to jazz, this DVD will take you on one of most exciting and productive musical events of your life! Very soon, you will be impressing your friends with your new playing skills. As in each of his learning products, once again, Conti delivers yet another "Motherlode!" How? By teaching you exactly how to start playing an arsenal of lines over the chord progressions to four "must know" tunes that are played in every real life jam session! Songs include: "Satin Doll, On Green Dolphin Street, Autumn Leaves, Take The A Train".
(4 hours) Printable PDF booklet.........................................Price - $24.95
Robert Conti - Ticket To Improv - Vol 2 - DVD
The time-tested and acknowledged pathway to become a skilled improviser is to play your instrument at every jam session or other opportunity that becomes available. That's exactly how the early greats learned their craft, simply by playing jazz, not by wasting time talking about modes, scales or unimportant activities that prevented them from actually playing their instruments. As seen in 25 prior DVDs, the core success of the Robert Conti approach is his ability to teach the jazz language at the street level, where it actually began, not in a sterile institute. Specifically, while most educators preach modes, Robert Conti shows you where to put your fingers to play jazz lines. If you're an entry level jazz guitarist such as a blues or rock player trying to make the crossover to jazz, this DVD will take you on one of most exciting and productive musical events of your life! Very soon, you will be impressing your friends with your new playing skills. As in each of his learning products, once again, Conti delivers yet another "Motherlode!" How? By teaching you exactly how to start playing an arsenal of lines over the chord progressions to four "must know" tunes that are played in every real life jam session! Songs include: "One Note Samba, There Will Never Be Another You, All The Things You Are, Watch What Happens".
(4 hours) Printable PDF booklet.........................................Price - $24.95
Robert Conti - Ticket To Improv - Vol 3 - DVD
The time-tested and acknowledged pathway to become a skilled improviser is to play your instrument at every jam session or other opportunity that becomes available. That's exactly how the early greats learned their craft, simply by playing jazz, not by wasting time talking about modes, scales or unimportant activities that prevented them from actually playing their instruments. As seen in 25 prior DVDs, the core success of the Robert Conti approach is his ability to teach the jazz language at the street level, where it actually began, not in a sterile institute. Specifically, while most educators preach modes, Robert Conti shows you where to put your fingers to play jazz lines. If you're an entry level jazz guitarist such as a blues or rock player trying to make the crossover to jazz, this DVD will take you on one of most exciting and productive musical events of your life! Very soon, you will be impressing your friends with your new playing skills. As in each of his learning products, once again, Conti delivers yet another "Motherlode!" How? By teaching you exactly how to start playing an arsenal of lines over the chord progressions to four "must know" tunes that are played in every real life jam session! Songs include: "12 Bar Blues, All Blues, Watermelon Man, The Rummy".
(4 hours) Printable PDF booklet.........................................Price - $24.95
Robert Conti - Ticket To Improv - Vol 4 - DVD
The time-tested and acknowledged pathway to become a skilled improviser is to play your instrument at every jam session or other opportunity that becomes available. That's exactly how the early greats learned their craft, simply by playing jazz, not by wasting time talking about modes, scales or unimportant activities that prevented them from actually playing their instruments. As seen in 25 prior DVDs, the core success of the Robert Conti approach is his ability to teach the jazz language at the street level, where it actually began, not in a sterile institute. Specifically, while most educators preach modes, Robert Conti shows you where to put your fingers to play jazz lines. If you're an entry level jazz guitarist such as a blues or rock player trying to make the crossover to jazz, this DVD will take you on one of most exciting and productive musical events of your life! Very soon, you will be impressing your friends with your new playing skills. As in each of his learning products, once again, Conti delivers yet another "Motherlode!" How? By teaching you exactly how to start playing an arsenal of lines over the chord progressions to four "must know" tunes that are played in every real life jam session! Songs include: "The Days Of Wine And Roses, Wave, Bluesette, Georgia On My Mind".
(4 hours) Printable PDF booklet.........................................Price - $24.95
Set Of All 4 DVDs (Ticket To Improv Vol 1 - 4) On Sale Now! - $79.95
Robert Conti - Big City Blues - Vol 1 - DVD
Bring new life to your solos with a truckload of fresh, new exciting ideas and a brand new approach with Robert Conti's proven hands-on, play it right now, *No Modes - No Scales* approach! This lesson begins with Robert playing an incredible single-note solo over the chord changes to the the standard 12-Bar Blues Progression. He then dissects the entire solo into small, digestible pieces, note-by-note, measure-by-measure, allowing you to closely observe and duplicate every nuance of his solo lines. In addition, he also presents many of his "off the sheet" techniques not found in the printable PDF file!
(68 min) Notation, tab and chord changes.........................Price - $24.95
Robert Conti - Big City Blues - Vol 2 - DVD
This lesson begins with Robert playing an incredible single-note solo over the chord changes to the tune "Georgia On My Mind". He then dissects the entire solo into small, digestible pieces, note-by-note, measure-by-measure, allowing you to closely observe and duplicate every nuance of his solo lines. In addition, he also presents many of his "off the sheet" techniques not found in the printable PDF file!
(60 min) Notation, tab and chord changes.........................Price - $24.95
Robert Conti - Big City Blues - Vol 3 - DVD
This lesson begins with Robert playing an incredible single-note solo over the chord changes to the tune "Blues For Alice" (also know as "Bird's Blues Changes"). He then dissects the entire solo into small, digestible pieces, note-by-note, measure-by-measure, allowing you to closely observe and duplicate every nuance of his solo lines. In addition, he also presents many of his "off the sheet" techniques not found in the printable PDF file!
(60 min) Notation, tab and chord changes.........................Price - $24.95
Robert Conti - Big City Blues - Vol 4 - DVD
This lesson begins with Robert playing an incredible single-note solo over the chord changes to the tune "All Blues" (Miles Davis). He then dissects the entire solo into small, digestible pieces, note-by-note, measure-by-measure, allowing you to closely observe and duplicate every nuance of his solo lines. In addition, he also presents many of his "off the sheet" techniques not found in the printable PDF file!
(85 min) Notation, tab and chord changes.........................Price - $24.95
Robert Conti - Big City Blues - Vol 5 - DVD
This lesson begins with Robert playing an incredible single-note solo over the chord changes to the tune "Summertime" He then dissects the entire solo into small, digestible pieces, note-by-note, measure-by-measure, allowing you to closely observe and duplicate every nuance of his solo lines. In addition, he also presents many of his "off the sheet" techniques not found in the printable PDF file!
(117 min) Notation, tab and chord changes.......................Price - $24.95

Set Of All 5 DVDs (Big City Blues Vol 1 - 5) On Sale Now! - $99.95
Robert Conti - The Smoking Lineman - Vol 1 - DVD
Bring new life to your solos with a truckload of fresh, new exciting ideas and a brand new approach with Robert Conti's proven hands-on, play it right now, *No Modes - No Scales* approach! This lesson begins with Robert playing a "smoking" single-note solo over the chord changes to "Green Dolphin Street". He then dissects the entire solo into small, digestible pieces, note-by-note, measure-by-measure, allowing you to closely observe and duplicate every nuance of his solo lines. In addition, he also presents many of his "off the sheet" techniques not found in the printable PDF file!
(55 min) Notation, tab and chord changes.........................Price - $24.95
Robert Conti - The Smoking Lineman - Vol 2 - DVD
This lesson begins with Robert playing a "smoking" single-note solo over the chord changes to "Rhythm Changes". He then dissects the entire solo into small, digestible pieces, note-by-note, measure-by-measure, allowing you to closely observe and duplicate every nuance of his solo lines. In addition, he also presents many of his "off the sheet" techniques not found in the printable PDF file!
(45 min) Notation, tab and chord changes.........................Price - $24.95
Robert Conti - The Smoking Lineman - Vol 3 - DVD
This lesson begins with Robert playing a "smoking" single-note solo over the chord changes to "Bluesette". He then dissects the entire solo into small, digestible pieces, note-by-note, measure-by-measure, allowing you to closely observe and duplicate every nuance of his solo lines. In addition, he also presents many of his "off the sheet" techniques not found in the printable PDF file!
(60 min) Notation, tab and chord changes.........................Price - $24.95
Robert Conti - The Smoking Lineman - Vol 4 - DVD
This lesson begins with Robert playing a "smoking" single-note solo over the chord changes to "Satin Doll". He then dissects the entire solo into small, digestible pieces, note-by-note, measure-by-measure, allowing you to closely observe and duplicate every nuance of his solo lines. In addition, he also presents many of his "off the sheet" techniques not found in the printable PDF file!
(103 min) Notation, tab and chord changes.......................Price - $24.95
Robert Conti - The Smoking Lineman - Vol 5 - DVD
This lesson begins with Robert playing a "smoking" single-note solo over the chord changes to "Cherokee". He then dissects the entire solo into small, digestible pieces, note-by-note, measure-by-measure, allowing you to closely observe and duplicate every nuance of his solo lines. In addition, he also presents many of his "off the sheet" techniques not found in the printable PDF file!
(118 min) Notation, tab and chord changes.......................Price - $24.95

Set Of All 5 DVDs (Smoking Lineman Vol 1 - 5) On Sale Now! - $99.95
Robert Conti - The Sound Of Rio - Vol 1 - DVD
Bring new life to your solos with a truckload of fresh, new exciting ideas and a brand new approach with Robert Conti's proven hands-on, play it right now, *No Modes - No Scales* approach! This lesson begins with Robert playing an incredible single-note solo over the chord changes to the Jobim bossa nova tune "The Girl From Ipanema". He then dissects the entire solo into small, digestible pieces, note-by-note, measure-by-measure, allowing you to closely observe and duplicate every nuance of his solo lines. In addition, he also presents many of his "off the sheet" techniques not found in the printable PDF file!
(94 min) Notation, tab and chord changes.........................Price - $24.95
Robert Conti - The Sound Of Rio - Vol 2 - DVD
This lesson begins with Robert playing an incredible single-note solo over the chord changes to the Jobim bossa nova tune "Quiet Nights of Quiet Stars" also known as "Corcovado". He then dissects the entire solo into small, digestible pieces, note-by-note, measure-by-measure, allowing you to closely observe and duplicate every nuance of his solo lines. In addition, he also presents many of his "off the sheet" techniques not found in the printable PDF file!
(74 min) Notation, tab and chord changes.........................Price - $24.95
Robert Conti - The Sound Of Rio - Vol 3 - DVD
This lesson begins with Robert playing an incredible single-note solo over the chord changes to the Antonio Carlos Jobim bossa nova tune "One Note Samba". He then dissects the entire solo into small, digestible pieces, note-by-note, measure-by-measure, allowing you to closely observe and duplicate every nuance of his solo lines. In addition, he also presents many of his "off the sheet" techniques not found in the printable PDF file!
(95 min) Notation, tab and chord changes.........................Price - $24.95
Robert Conti - The Sound Of Rio - Vol 4 - DVD
This lesson begins with Robert playing an incredible single-note solo over the chord changes to the Antonio Carlos Jobim bossa nova tune "Wave". He then dissects the entire solo into small, digestible pieces, note-by-note, measure-by-measure, allowing you to closely observe and duplicate every nuance of his solo lines. In addition, he also presents many of his "off the sheet" techniques not found in the printable PDF file!
(107 min) Notation, tab and chord changes.......................Price - $24.95
Robert Conti - The Sound Of Rio - Vol 5 - DVD
This lesson begins with Robert playing an incredible single-note solo over the chord changes to the Antonio Carlos Jobim bossa nova tune "Triste". He then dissects the entire solo into small, digestible pieces, note-by-note, measure-by-measure, allowing you to closely observe and duplicate every nuance of his solo lines. In addition, he also presents many of his "off the sheet" techniques not found in the printable PDF file!
(98 min) Notation, tab and chord changes.........................Price - $24.95

Set Of All 5 DVDs (Sound Of Rio Vol 1 - 5) On Sale Now! - $99.95
Robert Conti - Play Pro Chord Melody Today: Danny Boy - DVD
With his proven, hands-on approach, Conti teaches you how to play his professional level chord melody solo arrangement of "Danny Boy" up close - note by note, measure by measure, chord by chord. Here's your chance to learn from a true virtuoso jazz guitarist!
Printable chord diagrams...................................................Price - $19.95
Robert Conti - Play Pro Chord Melody Today: God Bless The Child - DVD
With his proven, hands-on approach, Conti teaches you how to play his professional level chord melody solo arrangement of "God Bless The Child" up close - note by note, measure by measure, chord by chord. Here's your chance to learn from a true virtuoso jazz guitarist!
Printable chord diagrams...................................................Price - $19.95
Robert Conti - Play Pro Chord Melody Today: Indian Summer - DVD
With his proven, hands-on approach, Conti teaches you how to play his professional level chord melody solo arrangement of "Indian Summer" up close - note by note, measure by measure, chord by chord. Here's your chance to learn from a true virtuoso jazz guitarist!
Printable chord diagrams...................................................Price - $19.95
Robert Conti - Play Pro Chord Melody Today: Poor Butterfly - DVD
With his proven, hands-on approach, Conti teaches you how to play his professional level chord melody solo arrangement of "Poor Butterfly" up close - note by note, measure by measure, chord by chord. Here's your chance to learn from a true virtuoso jazz guitarist!
Printable chord diagrams...................................................Price - $19.95
Robert Conti - Play Pro Chord Melody Today: Since I Fell For You - DVD
With his proven, hands-on approach, Conti teaches you how to play his professional level chord melody solo arrangement of "Since I Fell For You" up close - note by note, measure by measure, chord by chord. Here's your chance to learn from a true virtuoso jazz guitarist!
Printable chord diagrams...................................................Price - $19.95

Set Of All 5 DVDs (Play Pro Chord Melody Today) On Sale Now! - $79.95
Guitarists who like Robert Conti also like:
The Steven Crowell Jazz Guitar Course
Robert Conti - King Of Hard Bop Jazz Guitar!
Compiled & Edited By Steven Herron
Jazz guitarist Robert Conti was born November 21, 1945 in Philadelphia, Pennsylvania. He initially started exploring the guitar by taking lessons from Joe Sgro who was a local guitar virtuoso. Throughout his teen years Conti was playing live nightly with a variety of groups while spending his summer seasons on the road. After he graduated from high school, Conti ended up spending the majority of the mid 1960's performing and touring throughout the United States and Canada.

Although he has actually had numerous departures from his music profession, Conti is a consistently outstanding hard-bop guitar player. He was turned on to Howard Roberts, Joe Pass, and Johnny Smith by Pat Martino who was a friend of his when he was growing up. Conti started playing live when he was 14 and was on the road quite a bit during 1962-66 before settling in Jacksonville, Florida. In 1970, he stopped playing music for a living and during the next six years had a very successful profession in the securities industry. He is credited with advancing the idea of the financial supermarket.

In spite of his successes in the business world, in 1976 Robert Conti returned to playing jazz guitar. He made his first recordings in 1979 including "Solo Guitar", starting a series on Trend-Discovery and Time Is Records that also included a 1981 album with Gerald Wilson. While continuing in jazz he spent much of the 1980s back in the financial world, which also included collaborating with movie maker Dino De Laurentis in 1988 which was the same year that he moved to Southern California. He was the resident jazz guitar player at the Irvine Marriott for 10 years from 1988-98. In more recent times, Conti has gone on to produce around 30 educational DVDs and 9 volumes of chord melody solos for jazz guitar.

In addition to pointing out Johnny Smith, Wes Montgomery, and Howard Roberts as the primary jazz guitar players who helped mold his hard driving bop style of playing the guitar, Robert Conti also gives credit to jazz pianists Art Tatum and Oscar Peterson for helping to influence his special harmonic approach to playing solo jazz guitar pieces. Conti's highly effective methodology of teaching guitar players ways to improvise does not make use of modes and scales like many other methods.

Instead he teaches students to learn to play jazz guitar by playing jazz on the guitar which is the way he learned to play. Conti strongly believes that the very best approach to obtain excellent results on guitar quickly is to memorize real jazz guitar solos right away and then begin playing them over their particular chord progressions to embed the sounds in your head while getting the notes under your fingers.

Robert Conti performs mainly in Las Vegas, Nevada and Southern California. His most recent recordings for Pinnacle Records consist of "The Jazz Quintet", "Comin' On Strong", and "To The Brink". He continues to work on more educational projects and promises that some exciting new releases for advancing jazz guitarists will be available in the near future. They will definitely be well worth the wait if these future releases are anything like his existing jazz guitar courses!

Wikipedia article on Robert Conti
Wikipedia article on chord melody

Please get in touch with us personally if you have any questions.
U.S. residents call Toll-Free 1-800-913-9477
Outside the U.S. call 1-843-838-2657

You can easily place your order Toll Free by calling 1-800-913-9477 now!
OR click on this link to use our Secure Order Form All orders are backed by
our "exclusive" 30-Day No-Risk Guarantee! See Our Guarantee!

Chord Melody Productions

PO Box 569 Beaufort, SC 29901
1-800-913-9477 -Toll Free 843-838-2657 - Phone 843-838-7381 -Fax Steven@chordmelody.com